DebEspace Duo - 'spaced video album'

For LIS video's & Muzik...Click Here!



DebEspace Duo: "Spaced Off Me Face"
is the title of this years new album
recorded at home with good friend &
producer APR*N (Aprl Rain)
around September 2011.
The results are 10 strong songs
played with David Elthalion on the
electric guitar & Deb Elthalion
on vocals & acoustic guitar.


Mushroom video album


Due to the electric guitar,
DebEspace Duo have managed to
retain that punk rock skull rock
sound yet still delivering even
stronger melodies & worth while
catchy songs with honest lyrics.
DebEspace Duo enjoyed playing
a few gigs at Small world summer
festival 2011 they were well
received on some of the many open
mic stages there.
Defo looking for a booking for
any festivals next year
please contact Deb Contact me!
live croydon gig video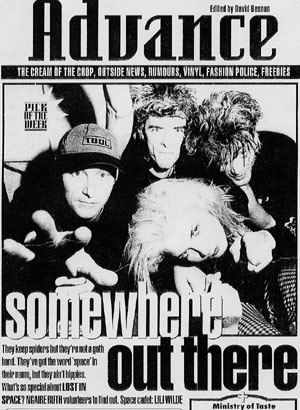 Click to read this review & hear
the trax... Yeah Sure & Smackland