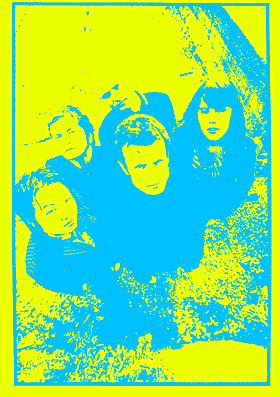 It's winter 2002 and Dave and Dan decide to make awesome, stripped down rock music. They recruit Japanese pal Kaoru because he's a designer and will make sure the band has a good logo. Turns out he cut his teeth with drag queen rockers Six Inch Killaz and is a mean lead guitarist too. Which is a bonus.
The three of them stalk Jennie at a gig at the Dublin Castle and bother her until she agrees to join. The fact that she's never even picked up a bass guitar before is of no concern. Johnny answers an ad in the NME and plays a blinder at the audition, putting an end to three months of trying out herberts in Zildjan T-shirts. A month later, the Shocks play their first gig.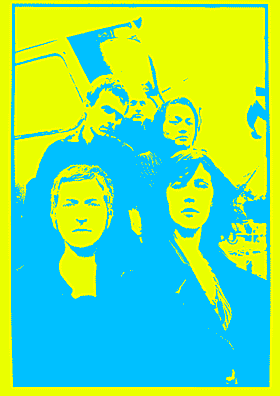 Electric Shocks play rock n roll the way nature intended - raw and spirited. They shout 'technique is the failure of style' to excuse their lack of musical skill. Their songs are short, sharp, energetic and as catchy as hell, in common with the likes of The Buzzcocks, The Rogers Sisters and The Thermals. The addition of the Stylophone to their stage line-up has added a Wire-y post-punk punch to that sound.
Recent tour dates with The Darkness, Electric Six, Whirlwind Heat, Art Brut, Moving Units and The Rocks have seen the band cram 10 or more songs into less than 20 minutes. The Shocks understand the importance of brevity in rock.
Electric Shocks prove it's all about quality, not quantity.
---
++ records
++ gig history
photos ©2003 Ed Sirrs