::Old Flames Are Dead Matches (download exclusive)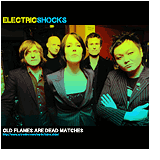 Exclusive new download only single available FREE from Artrocker.com. Check out the download page for lots of great free singles from other cool bands.
Label: Artrocker
Format: DOWNLOAD NOW
---
::Other MP3s
coming soon...
---
::Video - Trouble Gun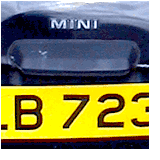 The Shocks learn a thing or two about cleaning cars and the watertightness of the seals on a 1970s Mini with hilarious results. As seen on MTV. Quite late at night.
From the Artrocker 7" single
:: Watch the video!
:: download QuickTime if you canna see it.


---
::Photos

coming soon...